Evelyn Hayes' Letter Journal came to me on April 5th. She is part of the RR group that my first Letter Journal is in. She had done some lovely work and then prepared a number of great looking pages to dive into! I chose this page below to add to: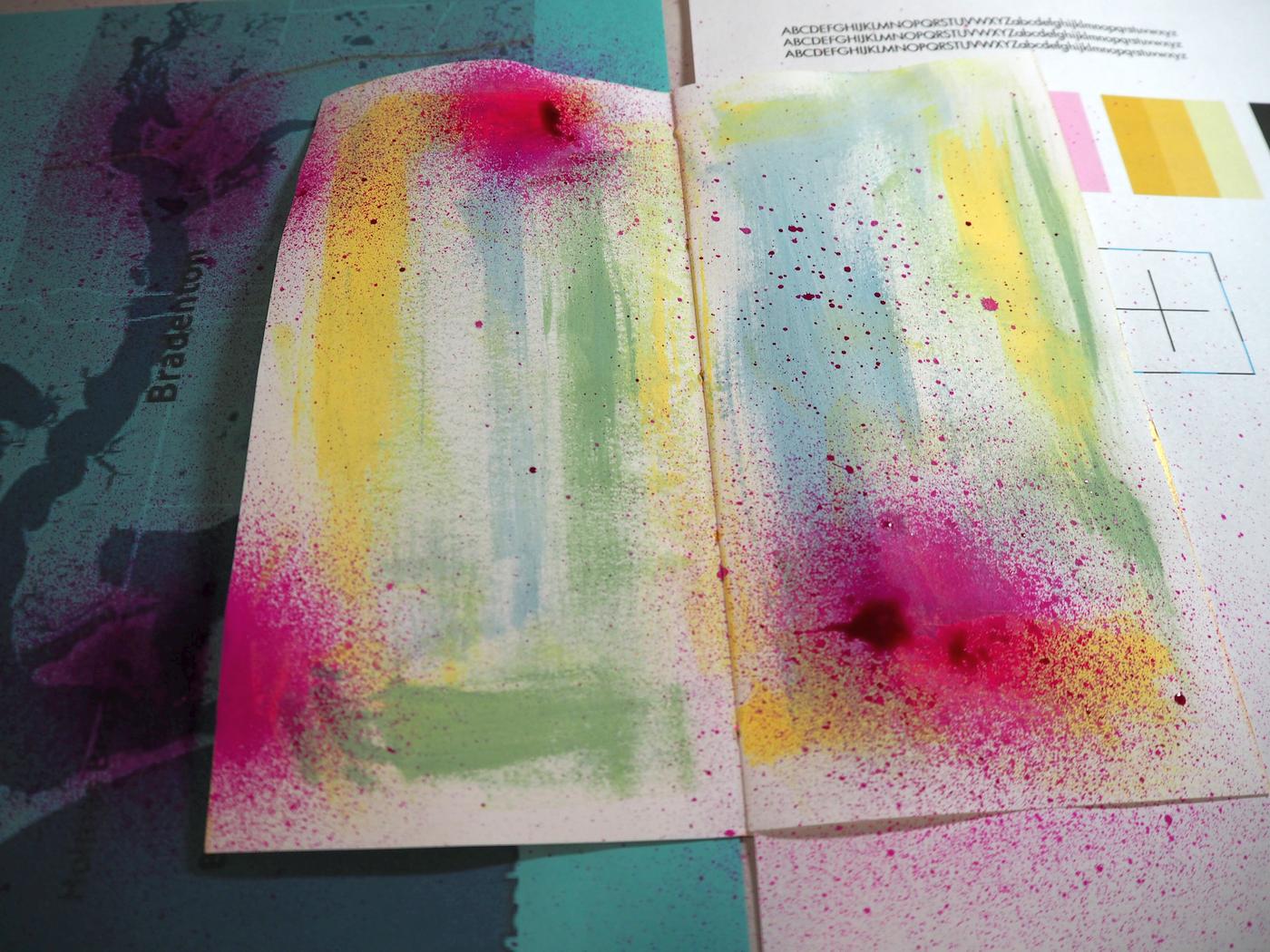 I had forgotten how much dye ink sprays can seep through, as shown by the last photo, eep! Evelyn reassured me not to worry : ) Below is how I finished my spread in Evelyn's Letter Journal . . . click on any photo for full size.
When I was done I mailed it to Anne in Germany to add a page or two. This was the first time I worked in another person's Letter Journal and it went smoothly, despite the seepage of ink. Nothing too disastrous and now I have learned! Use a light touch or spray papers separately and then add them to the Journal. I am enjoying this new collaborative art exchange!