Part of the Letter Journal exchange is working in other artist's journals as they are mailed to you. All the journals in the group are mailed in a round robin fashion, so at the end of the exchange you receive your journal mailed back to you with all of the participants art inside. In late April, I received Marilyn Wadick's Letter Journal all the way from Australia! I loved finding her envelope in my mailbox, opening it up and seeing what she had done . . . . See the Eagle on her envelope to me? I could not resist removing it from her envelope and landing it on the pages of her Letter Journal!!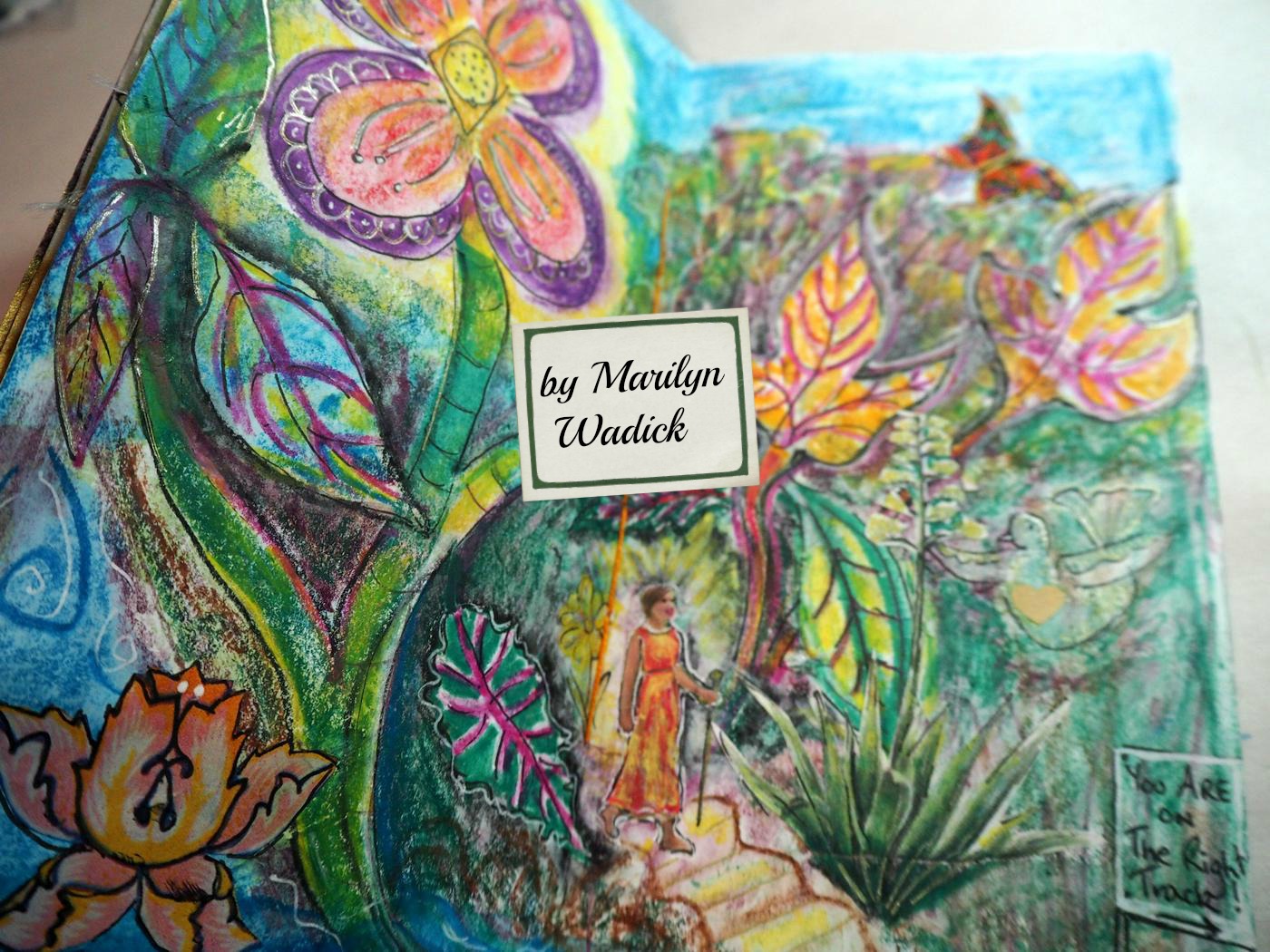 I saw that Marilyn had done a page with a light watercolor painting of a woman that she had not signed. This meant is was still open to work on collaboratively! The photos below show what I did, what I added to Marilyn's Journal >>>> Click on any photo for a larger picture and the ability to scroll through all photos with side arrows.
What a lovely, collaborative, creative time! I had to share. Thank you for the inspiration, Marilyn!