Oh, what fun it was to participate in this swap again! Thanks, iHanna!
These Postcards were made for iHanna's Annual DIY Postcard Swap held twice a year. It is a Do-it-yourself Postcard swap where you can do anything as far as creating as long as the postcards are handmade original art. Create, connect & share is the swap's Slogan. Go to the link above to see how it works and perhaps you'd like to join in next round.
I love nature printing and think it produces beautiful results so that's what I decided to do for this swap. It consists of choosing suitable leaves or flowers, gathering paint, foam brushes and cover paper to print them with. I love using Lumiere Paint. Brush the paint on your leaves, place on your card, cover with a piece of plain paper and press firmly - voila'. I have more examples of Nature Printing on my website.
I thought it would be more interesting to have a patterned background instead of a plain white background, so I choose some sheets of mixed media paper that I had either poured extra water color paints/dyes on while making something else, or that I had used to print all the extra ink you might find on top of stencils (StencilGirl). You know how when you are tapping or spraying ink through a stencil and afterwards you are left with ink sitting on top of the stencil? I just flipped the stencil over and printed it, so to speak. Then I saved these papers as already started backgrounds.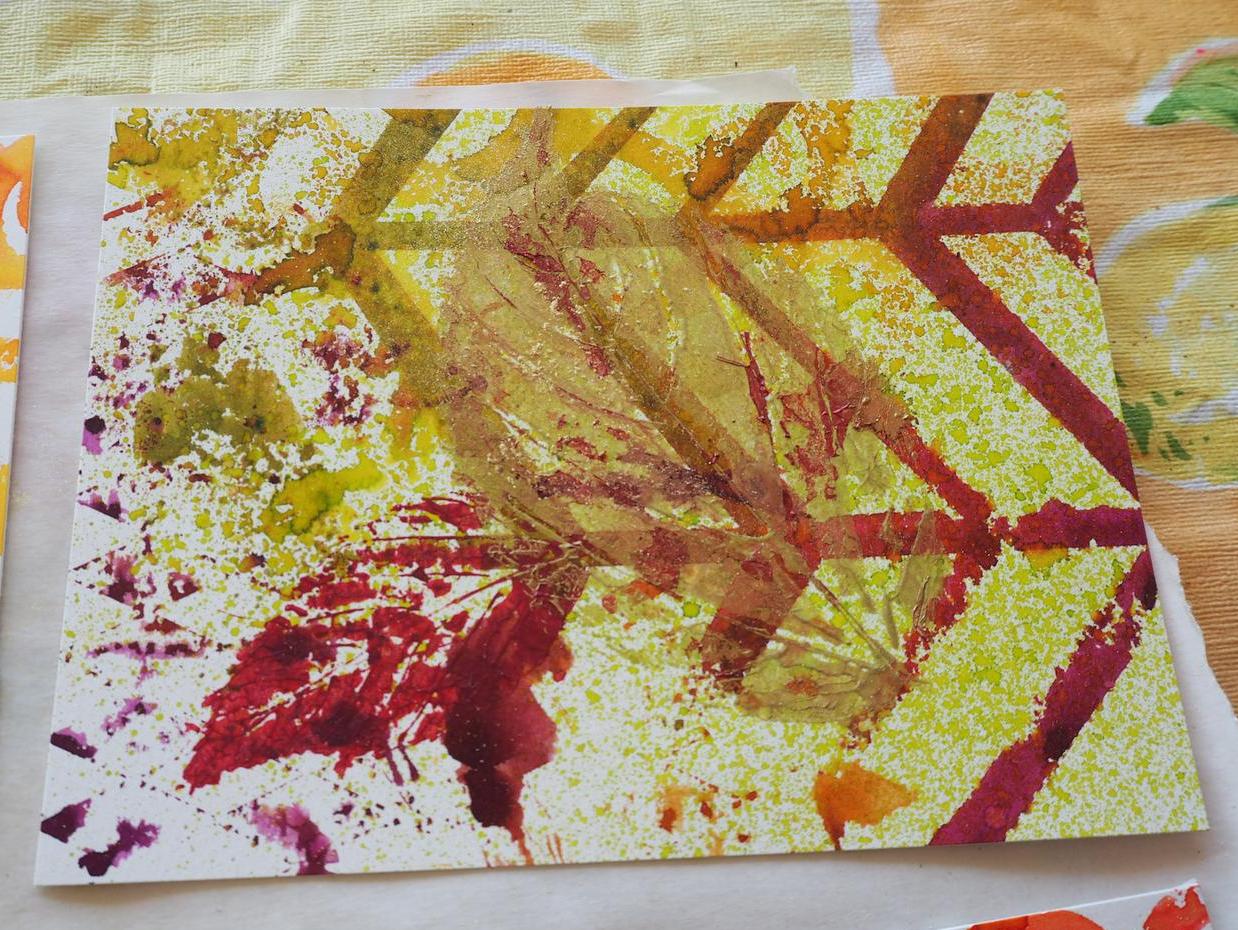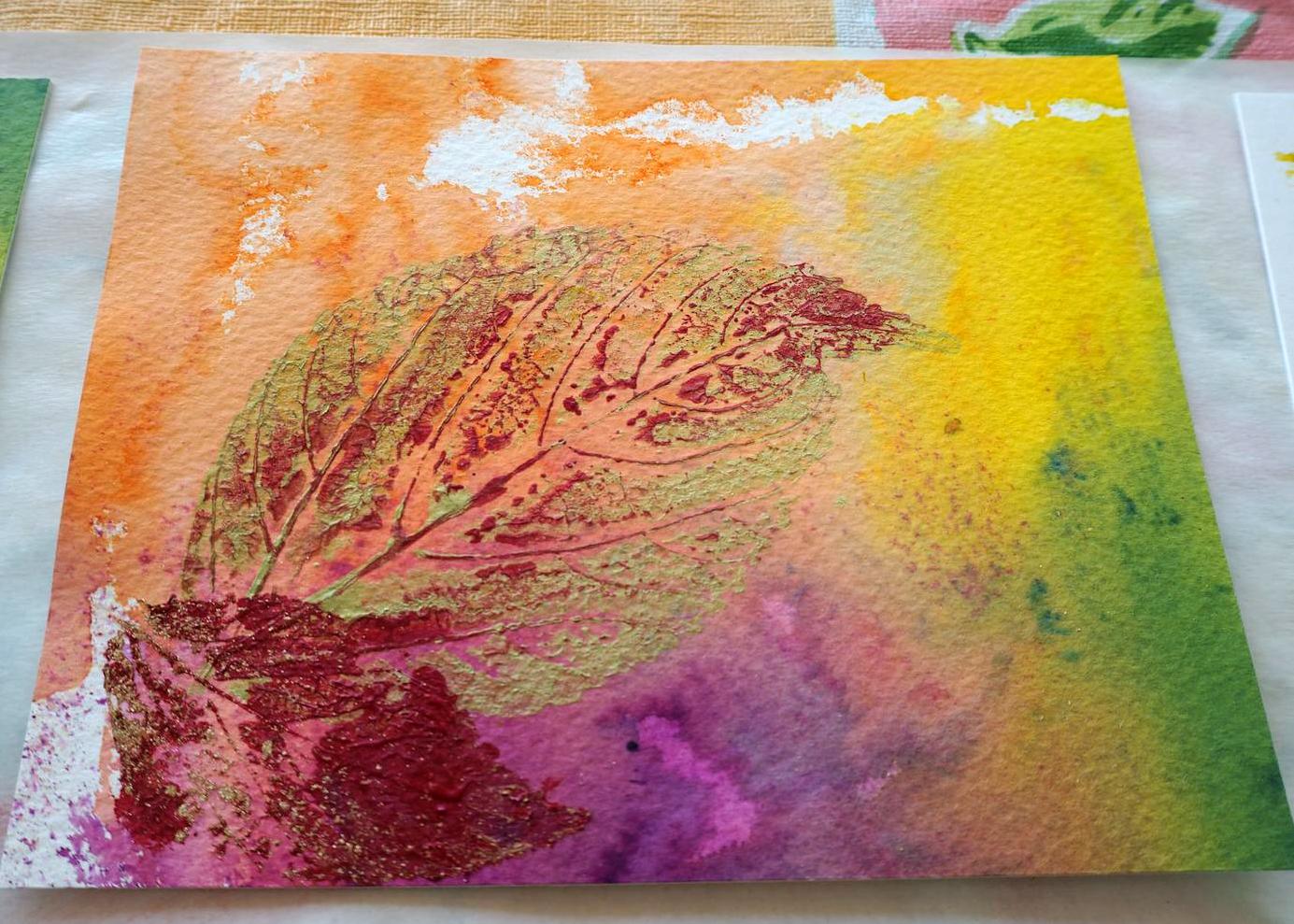 I wrote "Oh Happy Day" on all of the postcards as you see on the last one above. Then I added more rubber stamping, just because I love to stamp!
I think swaps are great for inspiring, nudging, and driving you to create because of a deadline and a theme. They are also good for meeting like-minded friends/artists and also for opening your eyes to other ways of doing things. I've hosted a couple of successful swaps this year via Creative Swaps and plan to host another one or two this summer -stay tuned!